ENJOY AN AUTHENTIC THAI MASSAGE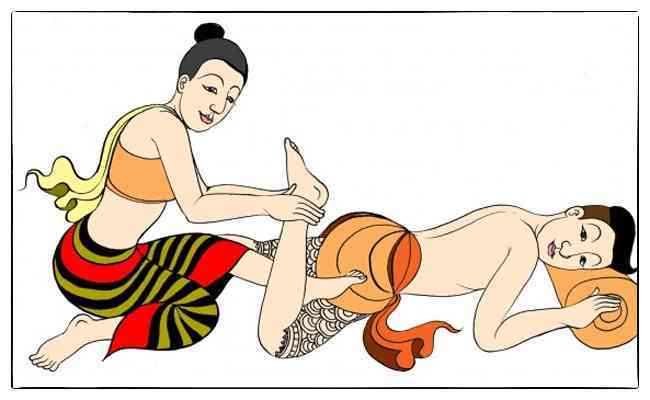 THE VIRTUES OF THAI MASSAGE
The Thai massage is known to treat general tiredness and stress, but also back pains, circulation problems, headaches, insomnia and anxiety.

Regular massages facilitate a harmonious life.

They reduce tensions and allow the physical body to find lightness and flexibility by improving the flow of blood. The Thai massage creates a sense of well being and improves your quality of life.

A true haven of peace, Ban Tiya Thai Massage in Geneva offers a real experience for serenity and complete revitalization.
---
WE AIM TO ALLEVIATE YOUR PAIN
TRADITIONAL THAI MASSAGE
This very old technique restores balance and energetics of the body by combining muscle massages, stretches and pressure points.

Acting on all tissues of the body, the skin, the muscles, the ligaments, as well as the blood vessels, it improves the well being and comfort of the body and mind by reducing muscle tension and stress.

Ban Tiya Thai Massage in Geneva Switzerland invites you to discover the benefits of traditional massage Thai in Geneva.
---
TALKING BODY, LISTENING HANDS
MASSAGE WITH AROMATIC OILS
This relaxing massage alternates fluid movements and deep pressure for your most tense muscles and light percussion that will soothe the stress of everyday life.

The use of essential oils with soothing, purifying and medicinal properties will relax the body depth, optimizes the circulatory system and enhances your skin by restoring its full flexibility.

The Thai massage oils stimulates vital organs sensory, brings you inner well being and prevents many diseases. Ban Tiya Thai Massage Geneva invites you to discover the benefits of oils massages in Geneva.
---
MAKING YOU FEEL GREAT AGAIN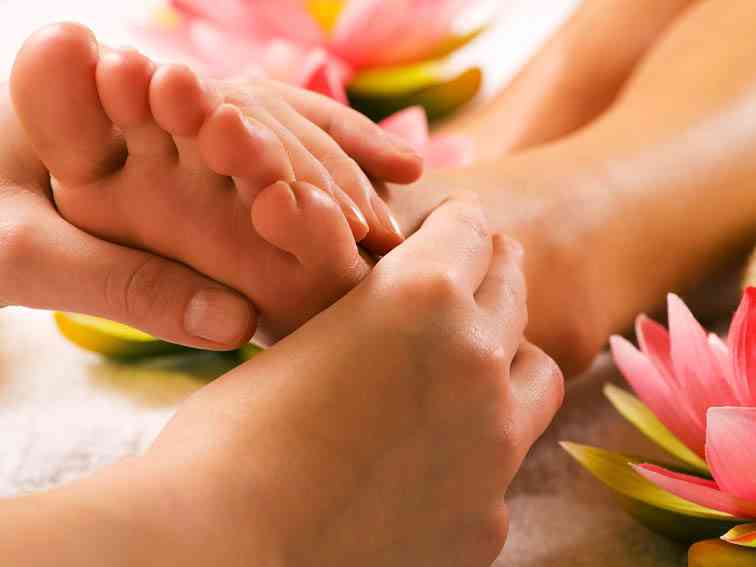 FOOT MASSAGE - REFLEXOLOGY
Thai massage is done by foot deep pressure on reflexology points on the feet and legs.

This foot massage improves blood and lymphatic circulation, drains toxins and relieves tired legs. It stimulates all the organs as well as releases muscle tension throughout the body.

Ban Tiya Thai Massage Geneva invites you to discover the benefits of Thai Foot Massage.
---
HIGHLIGHTS
Attractive price
Best Thaï Massage in Geneva
Massage parlor in Geneva
Traditional Thai massage
Geneva massage Thai
Well being for everybody
Thai masseuses graduates
Shower available
Individual cabins fully soundproof
Institute located in the heart of the city of Geneva
Free parking 90 minutes
Gift cards available
Loyalty card : 11th Massage Offered
---
Traditional Thai Massage
Oil massage. Aromatherapy.
Foot massage. Reflexology
| 30min | 1h | 1h30 | 2h |
| --- | --- | --- | --- |
| 50 Fr. | 100 Fr. | 130 Fr. | 170 Fr. |
| 30min | 1h | 1h30 | 2h |
| --- | --- | --- | --- |
| 50 Fr. | 100 Fr. | 140 Fr. | 180 Fr. |
Loyalty card: 11th massage offered.

Gift cards available! Ask us!